How to Grow Your Medical Practice by Improving the Patient Experience
Free Ebook: How to Grow Your Medical Practice by Improving the Patient Experience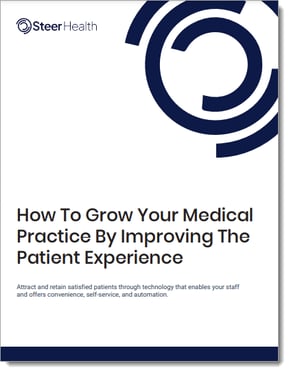 We know it's harder than ever to keep patients and staff happy. And if you are trying to grow, you need to access tools made for practices like yours to keep patients happy, reduce the busy work for your staff, and automate as much as possible.
In our new ebook, we show you how to grow your practice by improving the patient experience—which has incredible ramifications as well for staff and the health of your practice.
Our new ebook, How to Grow Your Medical Practice by Improving the Patient Experience, covers:
How patient expectations have changed and where they are heading
The heavy price to pay if your practice fails to meet "modern" expectations
The types of new competitors you face
The actionable tactics you can take to optimize the clinical experience for both your patients and hard-working staff
And much more!
Download the ebook free to learn more!